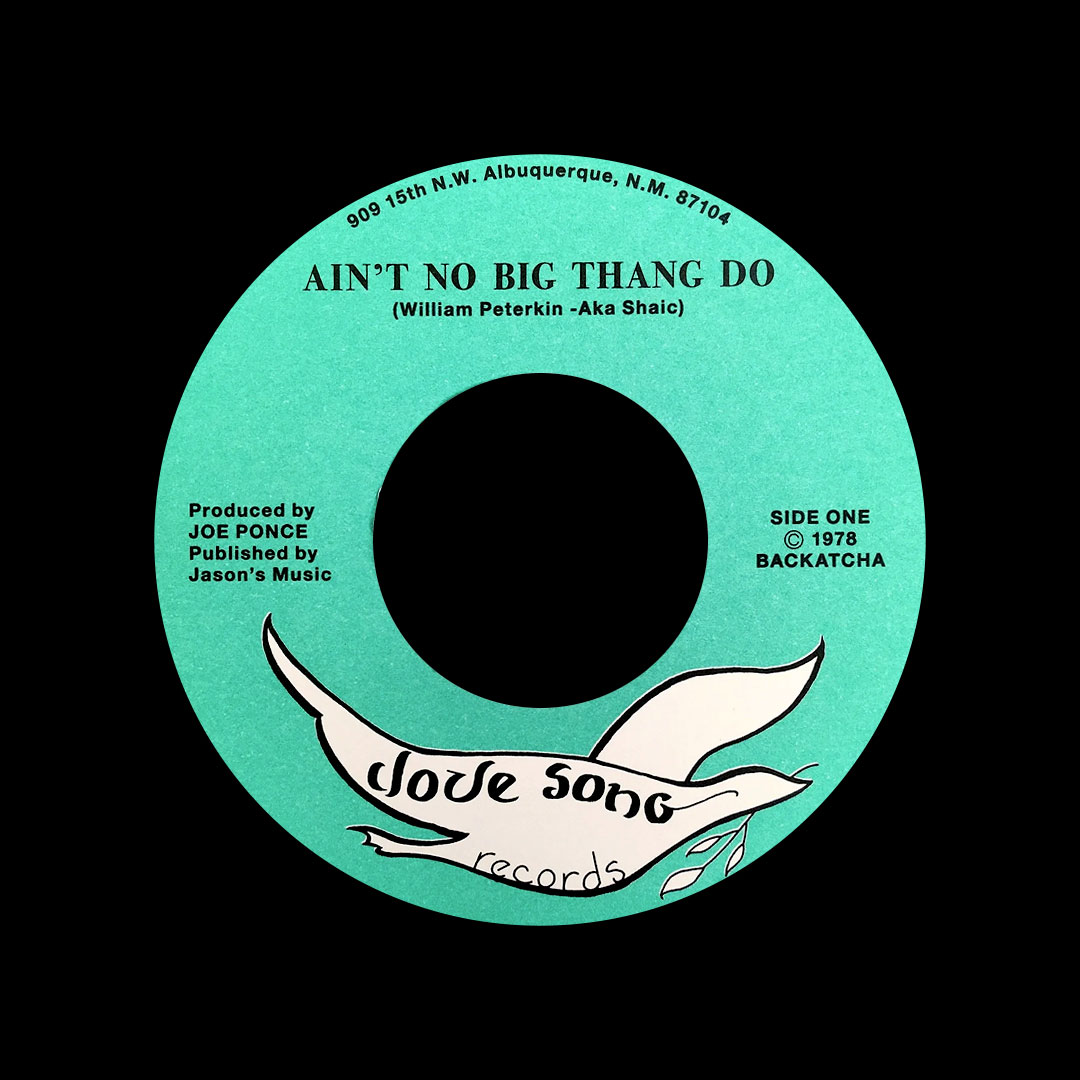 Ain't No Big Thang Do / Swave Villi Us
Released on a shoestring by three musician friends in 1978 in Albuquerque, New Mexico, this 'desert soul' double-sider obscurity surfaced onto the collectors scene a decade ago thanks to DJ and label-owner Russell Paine (Super Disco Edits ) "I see a copy on ebay. It really wasn't gaining too much interest but I thought it was a special sound … I really was keen to find out more knowledge of its players and history. Alberquerque I don't think is rich for soul music, so wasn't long before I was in touch with Jose who gave me all the lowdown. Stories of hard times etc. Funny, he actually couldnt believe anyone liked the songs! I'm sure he has told you many stories… It's a cherished record" explained Russ.
Self-penned, produced and distributed locally by the artists, co-writer and guitarist William Peterkin (pictured) saw another composition of his released in that same year with Donny Hathaway's single 'You Were Meant For Me'. Meanwhile, two-thousand miles west of Atco Records major label New-York office, Dove Records makes it's debut with singer Aka Shaic aka Douglas Cobbs.