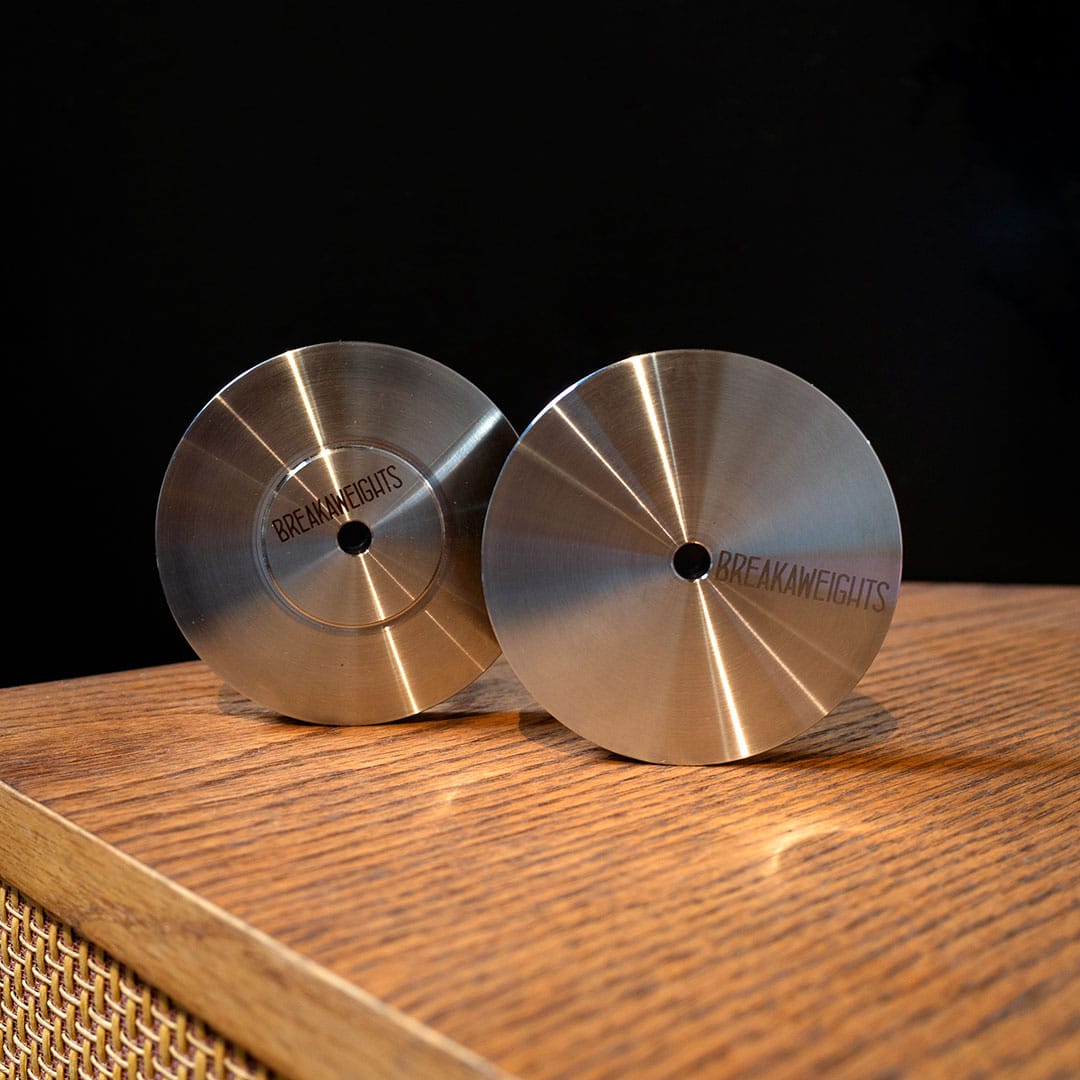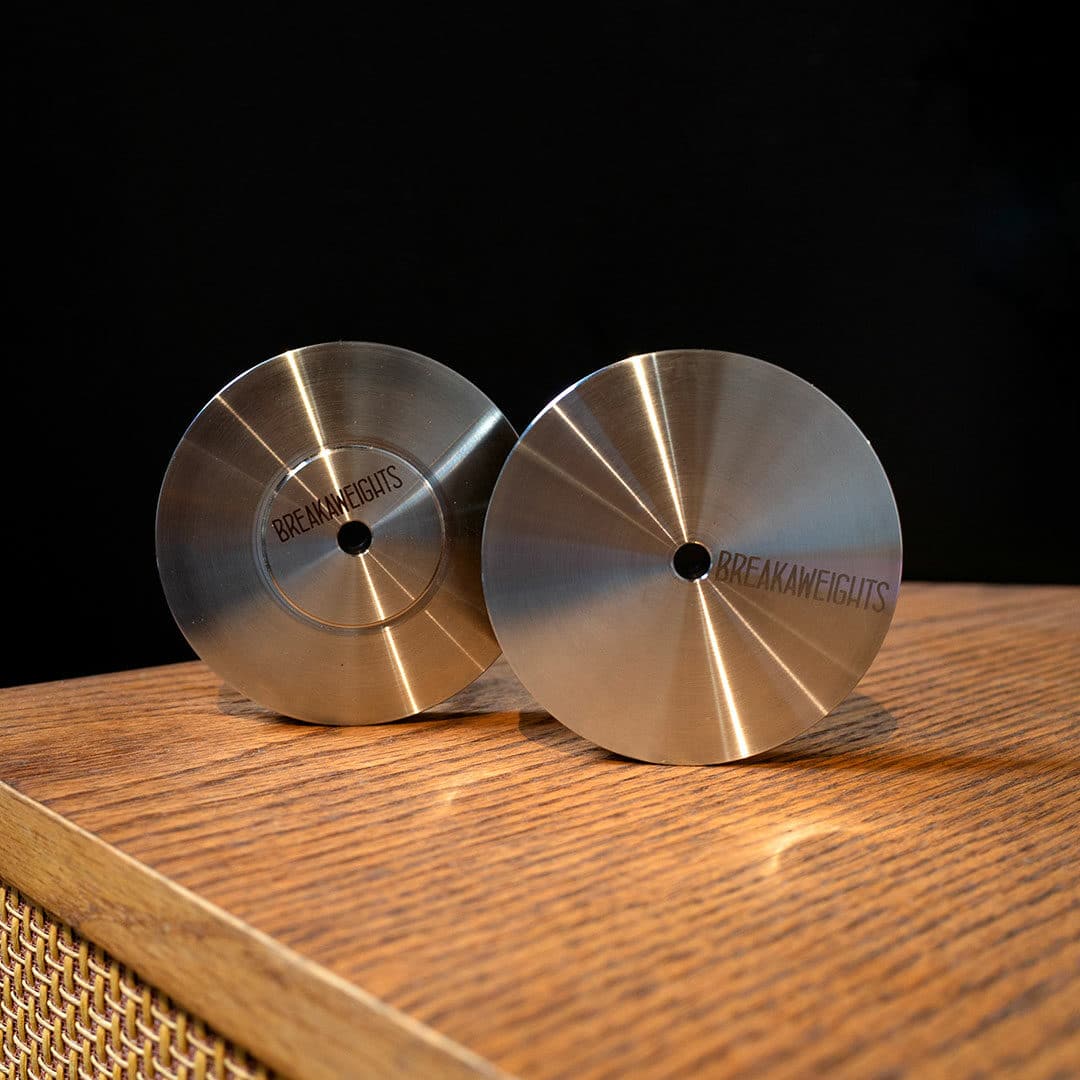 Breakaweight Turntable Stablizer
High quality, highly functional turntable weights in stock, designed specifically for DJs and audiophiles. Double-sided design — one side is flat for use with 12″ and small hole records, the other side has a perfectly-sized 45 adapter built into the weight — helping to stabilize all vinyl formats.
For those unfamiliar with disc stabilizers, these help to flatten warped records, minimize vibrations and related feedback, increase clarity and accuracy in sonic reproduction and serve as the perfect 'cover-up' keeping your rarest and deepest cuts a secret.
BREAKAWEIGHTS
Accessories