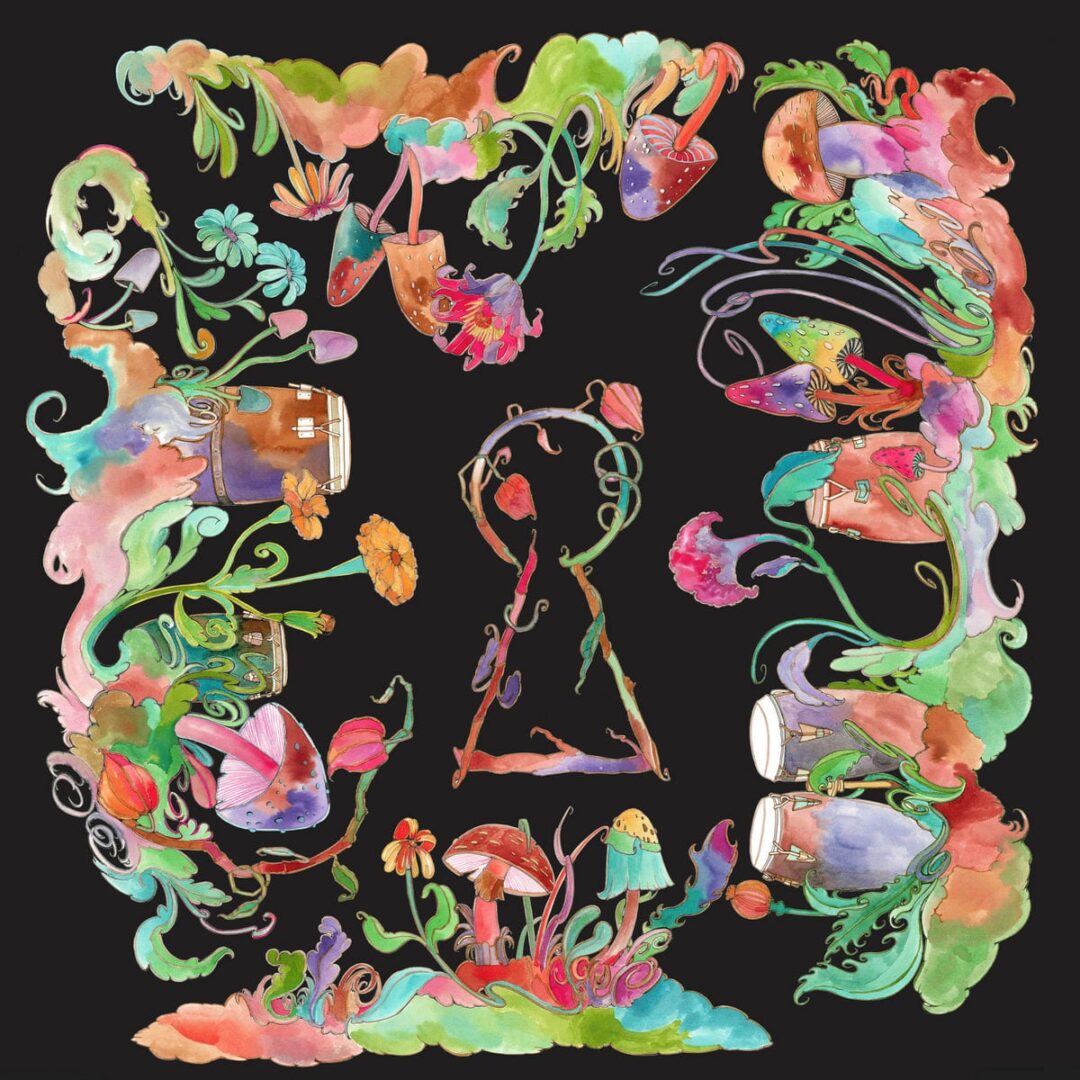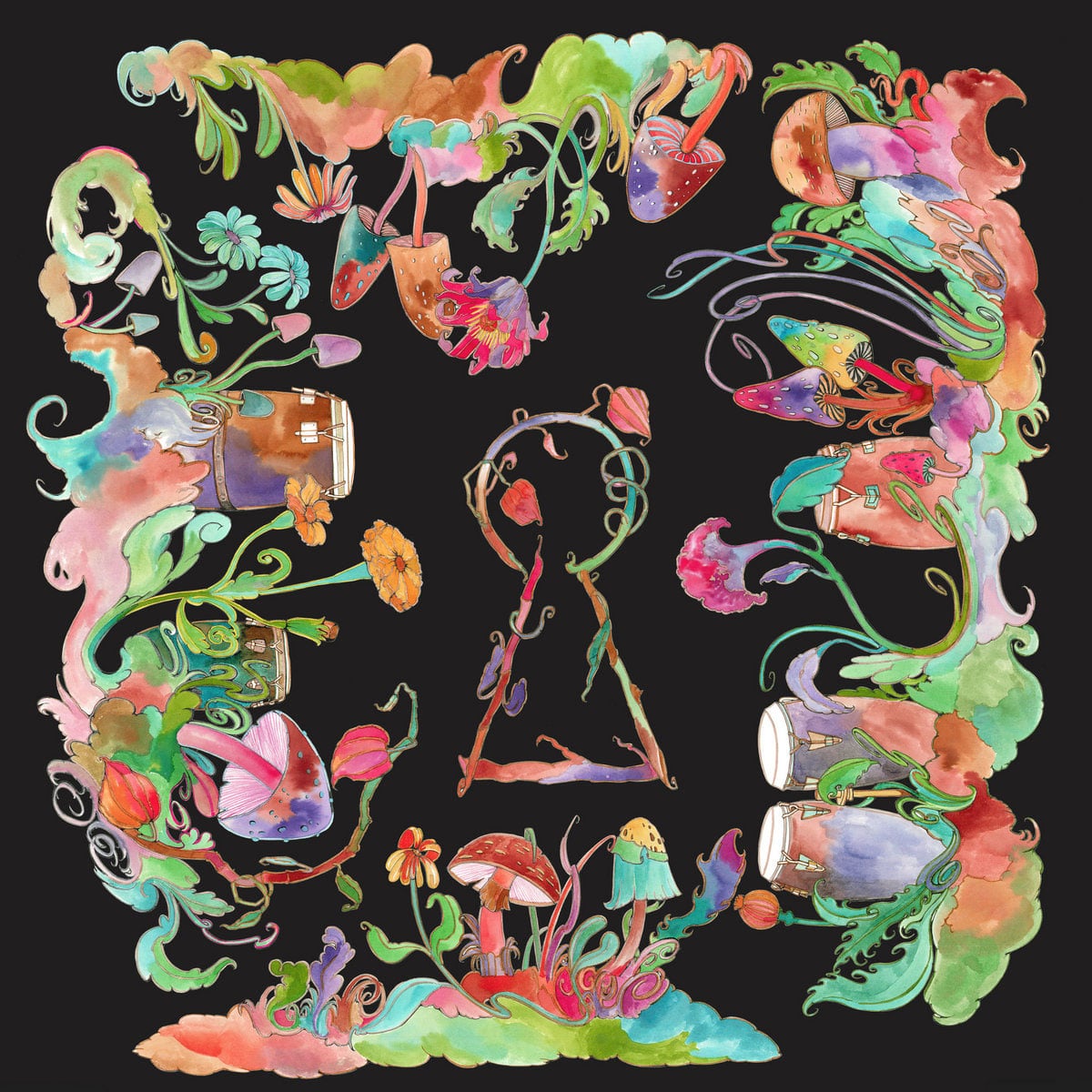 Conclave is by definition a gathering, a coming together. Conclave, linguistically, is an amalgamation: con (with) + clave (a unifying rhythm that holds the key to unlock dances both ancestral and contemporary). Conclave is a live musical gathering of rotating musicians headed by multi-instrumentalist and vocalist Cesar Toribio, in which alchemy is evident in the ebb and flow of its compositions, and seductive juxtapositions of the delicate and powerful are inextricably woven around the living, breathing rhythm.
A joyous realization of these intersecting iterations, Conclave's self-titled debut album channels influences and inspirations across generations and genres, beckoning friends, neighbors and onlookers with the irresistible pull of a New York City block party. Buoyed by the lead single "Perdón" – a haunting and exuberant dance floor invocation that sold out of its initial 12-inch vinyl pressing within days – Conclave's 11-song suite evokes the spirit of such revered freewheeling progenitors of the studied yet soulful as Theo Parrish, Osunlade, Elements of Life and Nuyorican Soul. The latter two are especially apropos reference points given Masters At Work's own Louie Vega's enthusiasm for and involvement in the project; in collaboration with fellow house legend Josh Milan, Louie contributed three sterling remixes to the "Perdón" 12-inch. Additionally, Conclave has garnered spins and support from the likes of Gilles Peterson, Ron Trent, Natasha Diggs, Rich Medina, and Kim Lightfoot, amongst others. It is the first full-length album release on Love Injection Records, independent label affiliate of the beloved long-running NYC zine of the same name.
Raised in Tampa, Florida, with familial roots in the Dominican Republic, Cesar Toribio spent his adolescence playing drums in church, laying a spiritual and musical foundation that would carry him through a myriad of invaluable life chapters: formal jazz studies at Boston's prestigious Berklee College of Music; an epiphanous summer working in Ibiza that sparked his interest in the sounds of Parrish and Osunlade; and countless gigs as a working musician and DJ in NYC over the past near-decade. Each experience has helped shape the concept of Conclave. Yet at its root is a life-long appreciation of Cesar's Afro-Latin heritage, and that heritage's inherent modern musical universality.
Explains Cesar of this lineage: "Clave are percussion instruments – two wooden sticks used in Afro-Caribbean music – and it's also the key rhythm in a musical piece that lets you know where everything is sitting, so it's super profound and ancient and deep. There are many different types of claves: rumba clave, son clave, bembe clave. But the clave is not only in Latin music, it's also super prevalent in jazz because the same Congolese slaves that were imported from Africa to the new world, in Congo Square in New Orleans and in D.R., were playing these same rhythms.
"If you listen to New Orleans second line music, "When the Saints Go Marching In" – that's based on the clave. James Brown has the clave in his music. Even up to music that's coming out today – the way Migos use triplets. Once you understand it, you start to see it everywhere. Sometimes it's intentional and sometimes it's not. But I like to think of it as the ancestors still speaking, coming through you."
It's this recognition, both historically and autobiographically, of the continuum of everlasting rhythm and spirit that permeates Conclave. Borne out of loose improvisations, songs like "Habla" build from Cesar's deceptively simple sung refrains and coalesce into full-fledged compositions imbued with layers of Rhodes, organ and percussion. Crescendo-ing with similarly rich tracks crafted more directly for the dance floor ("There's Enough," "Rise," "Perdón," the Yoruban chant-infused "Alati Yeye Chege"), the album also offers inspired surprises. Its latest single, a clever rework of Little Dragon's contemplative "Twice," masquerades as a musical deviation but in actuality fortifies the commonality its boom-clap beat shares with the broader spectrum of dance music.
"That's that swing, that irregularity that's the most interesting thing to me to explore," Cesar reiterates. "That touches everyone, or at least has the potential to." As does Conclave's celebration of community, heritage, and life.