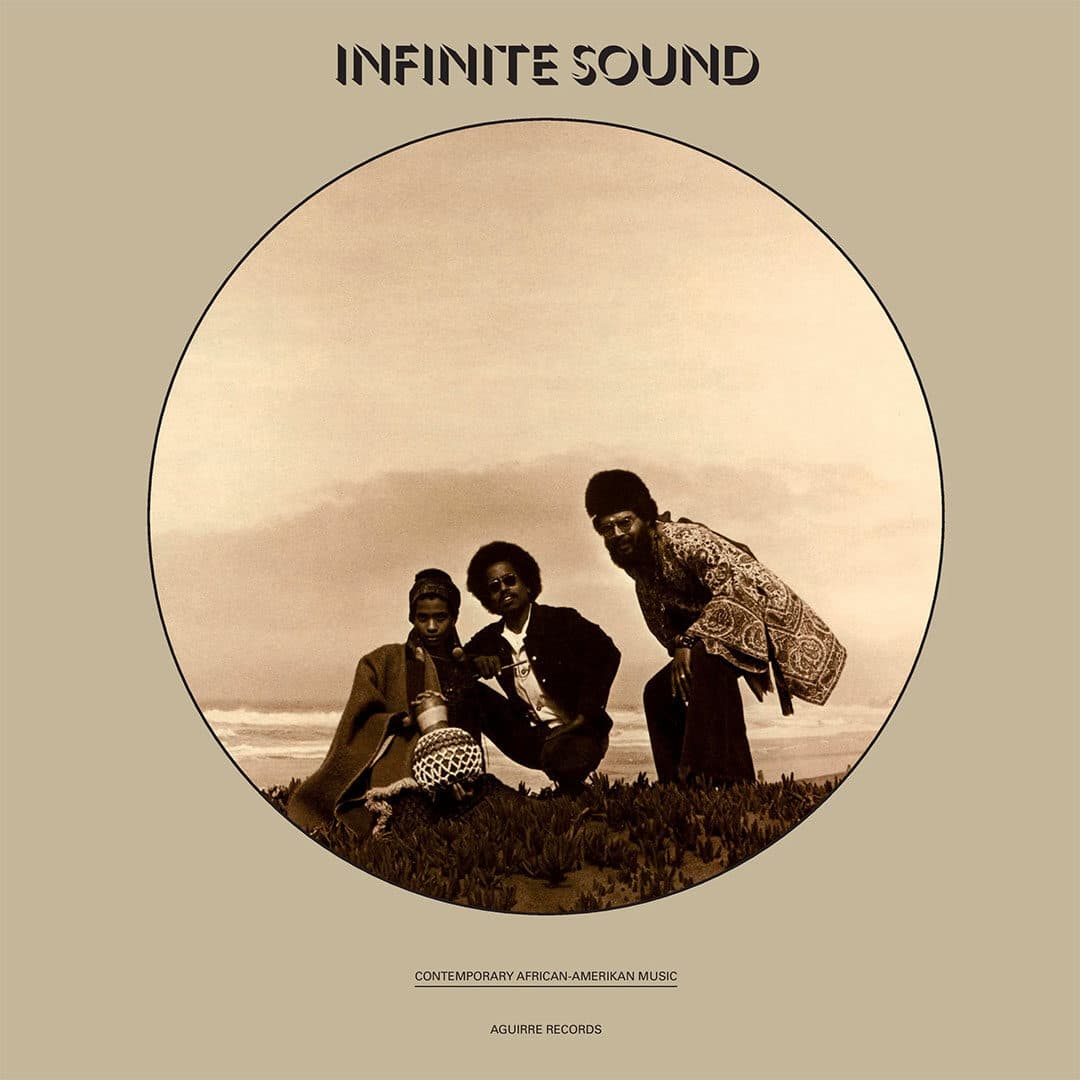 Contemporary African-Amerikan Music
Conscious avant-garde free jazz featuring Roland P. Young originally released in 1975 on the eclectical 1750 Arch records.
"1750 Arch was a beautiful Spanish-style hacienda,"recalls composer and multi-instrumentalist Roland P. Young. "It had a wonderful recording studio in the basement and the salon was converted into an intimate performance setting." Young played solo gigs at that venue, in Berkeley, California, and also performed there in a duo with cellist Chris Chaffe. He remembers it as a particularly "transcendent" setting for concerts by Infinite Sound, his trio with singer Aisha Kahlil and bassist Glenn Howell.
Infinite Sound's Contemporary African-Amerikan Music appeared in the uniquely diverse 1750 Arch catalogue in 1975. For Roland Young such a context was not incongruous. Contemporary African-Amerikan Music is a title that positioned the record quite specifically in 1975. But Young shares Buckner's distaste for labels that fix expectations too rigidly and close down creative possibilities. Culturally and politically the early 70s appeared to Young to be a time of change and spiritual renewal. "There was a vibe in the air that we connected with, along with other kindred spirits world-wide. What appeared to be 'experimental' was reaching for sounds and emotions that were unfamiliar. We often performed at rallies in support of various causes: Black Liberation, Women's Movement, Anti-War Movement, Gay Liberation. While the music came out of the Black Liberation struggle our ultimate goal was a blending of cultures."