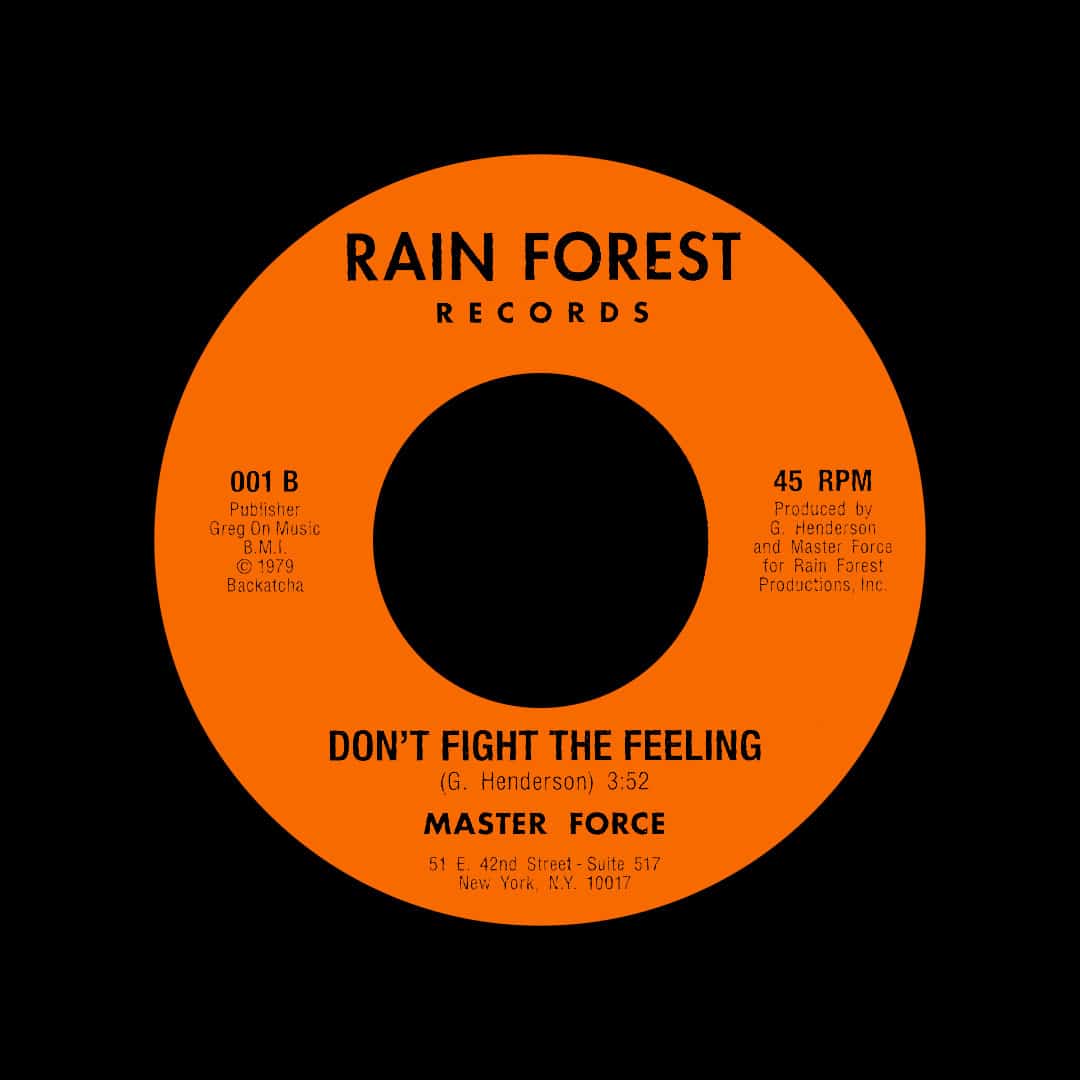 Don't Fight The Feeling / Hey Girl
A standout choice on any playlist, Master Force's 1979 release 'Hey Girl' c/w 'Don't Fight The Feeling' has become a staple classic across generations tuned into the soul-funk-disco sounds of late-70's New York and all its makings.
Originally released on both 12" and 7″, both singles had different mixes and are equally sought-after. Whilst Greg's work has been heavily bootlegged over the years, the Master Force 45 mixes favoured by many have remained both untouchable and unavailable to most.
For the first time, Backatcha reissue the original 45 versions on a remastered official 7″ licensed direct from Greg Henderson.