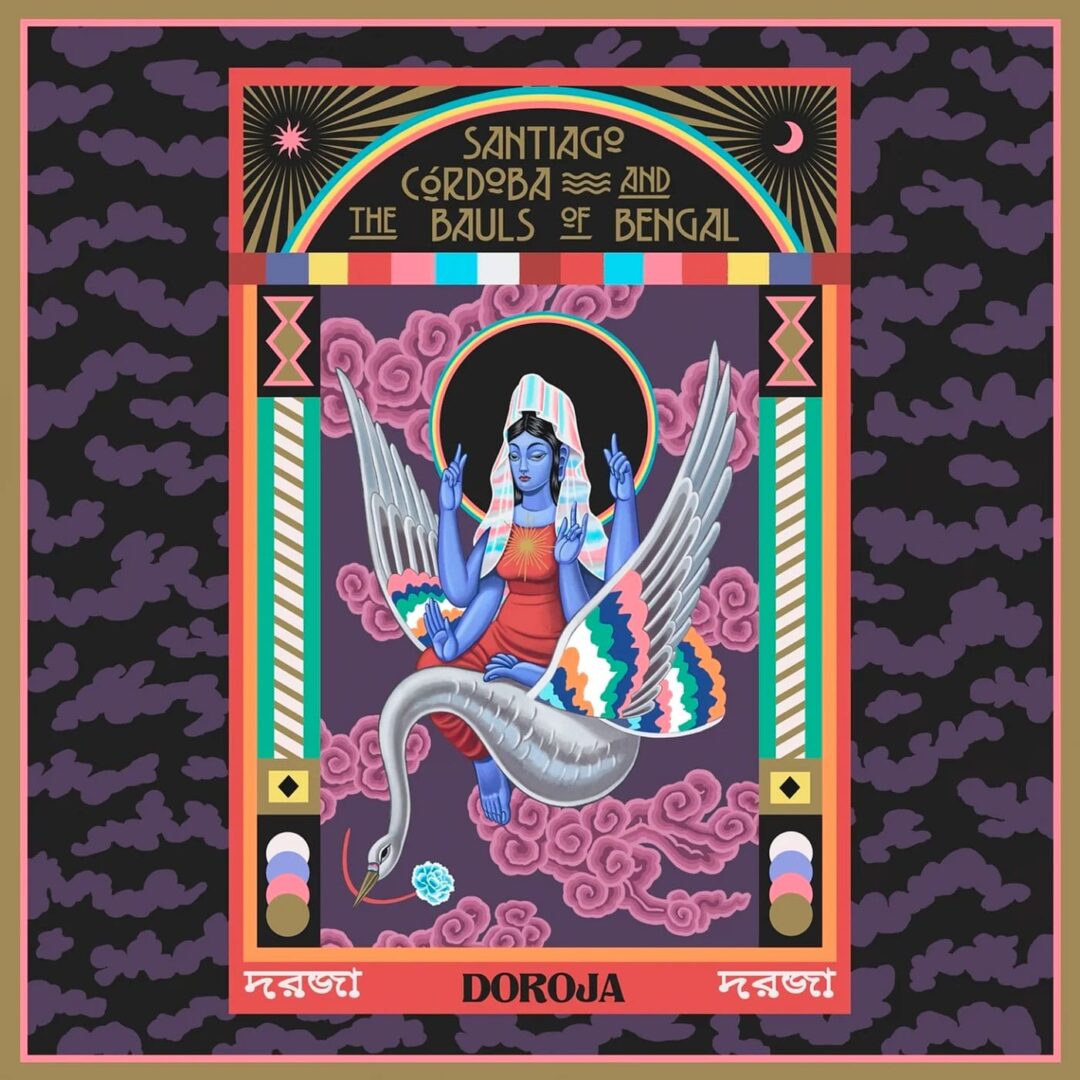 Doroja, is the third album by Argentinian musician Santiago Córdoba, this time in collaboration with The Bauls of Bengal. Recorded at the Hansadhwani Studio in Calcutta, India, where Santiago arrived with only a synthesiser, some effects, and a Legüero Bass Drum (an Argentine percussive instrument used mostly in local folklore) – this album was first conceived in December 2017 during a residency in this mythical city, together with The Bauls of Bengal.
The Bauls believe the body and mind are the sources of all truths and that the expression of freedom cannot be restrained by the labelling of genres or religions, something which is evidently expressed in their music. This provides the perfect foundations for this album to develop without limitations and too effortlessly flow to whichever realms both Santiago and the Bauls of Bengal wish to take us too.
The album combines traditional songs of the Bauls, rhythmic Jhumar instrumental improvisations with the Argentinian legüero bass drum, and other compositions created together in the studio. The result is a melodic mixture/dialogue of cultures, folklore and ancestral sounds with modern influences that help create an experimental and addictive sound full of electronic textures.