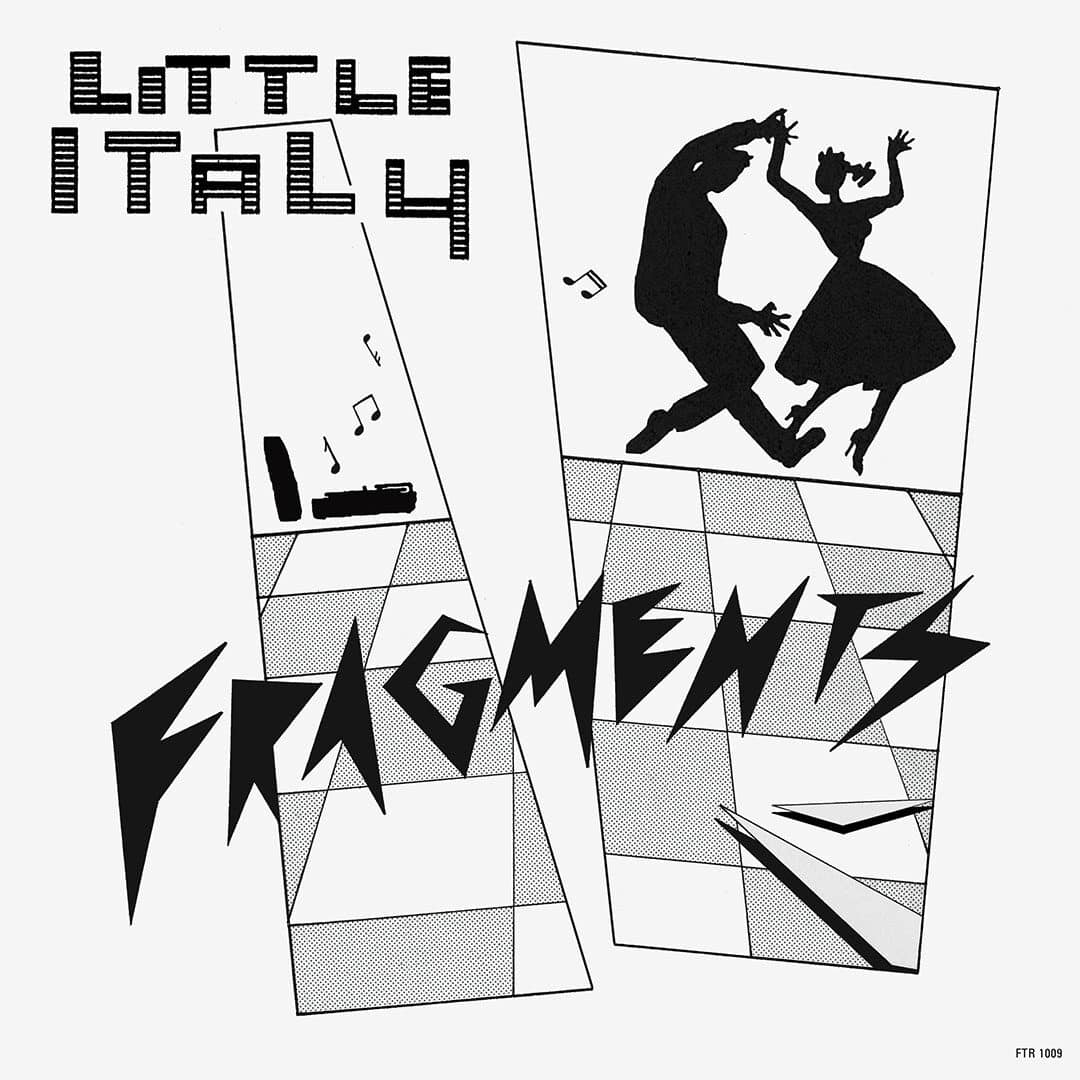 Fragments
FTR1009
Compilation
LP
Italy, 2022
Naples 1982, the earthquake leaves rubble and dismay, unease and misery, smuggling and heroin.
The reconstruction is a shadow that will last more than a decade, it is a shady deal between bureaucrats and criminals.
Naples is an open construction site and the redemption was long coming. There was the "music-music" of the Neapolitan Power, which conquers the national limelight, and a dark and marginal enigma called "VESUWAVE" (especially for those who have not experienced it), that remains so, even after many years. Naples is not a country for young bands that are not familiar with tradition and "bel canto" while the record industry inhabits a platonic and incorruptible world beyond the vault of heaven. At that time five Lucanians and three Neapolitans founded Little Italy, probably a tribute to the homonymous district of New York and inspired by Talking Heads, Contorsions, Polyrock, B-52's, Konk and Liquid Liquid. They have the freedom to experiment and smash the stages of the Italian peninsula festivals more attentive to the new waves as well as participate in some television broadcasts. They basically don't unnoticed but in spite of the apprenticeship and the kilometers covered in three years of activity (from 1983 to 1985) all they had the chance to record were a couple of songs.

Fragments is a compilation made with archived materials that Futuribile Records releases on vinyl after having discovered and restored old unreleased tapes from back in the day and made available by the band members themselves. Seven tracks that highlight a collective in continuous transformation and outline their drivers and abilities.
Little Italy have a horn section that gives them that chromatic vivacity, a typically mutant funk guitar groove, two fatal and dazed female voices who speak many languages (English, French, Italian) reciting collages of cryptic texts evoking modernity through no-sense and cultured quotations; a funk thrill in the basslines and drums solutions that give a nod to the sly disco beat of a specific easy listening, elegant and refined Italo sound. A super-sophisticated sound with the right dose of fusion, proper New Wave, which in the more New-Yorker passages recalls the volcanic and sweaty sound of the contemporary and fellow citizens Bisca, another out-of-the-box band member. The warm Mediterranean wind blowing on some tracks certifies their origin and the exoticism leads Little Italy to drink from that oasis of escape.
After all, the escape from a world that does not contemplate banality is the synthesis of the 1980s thought.