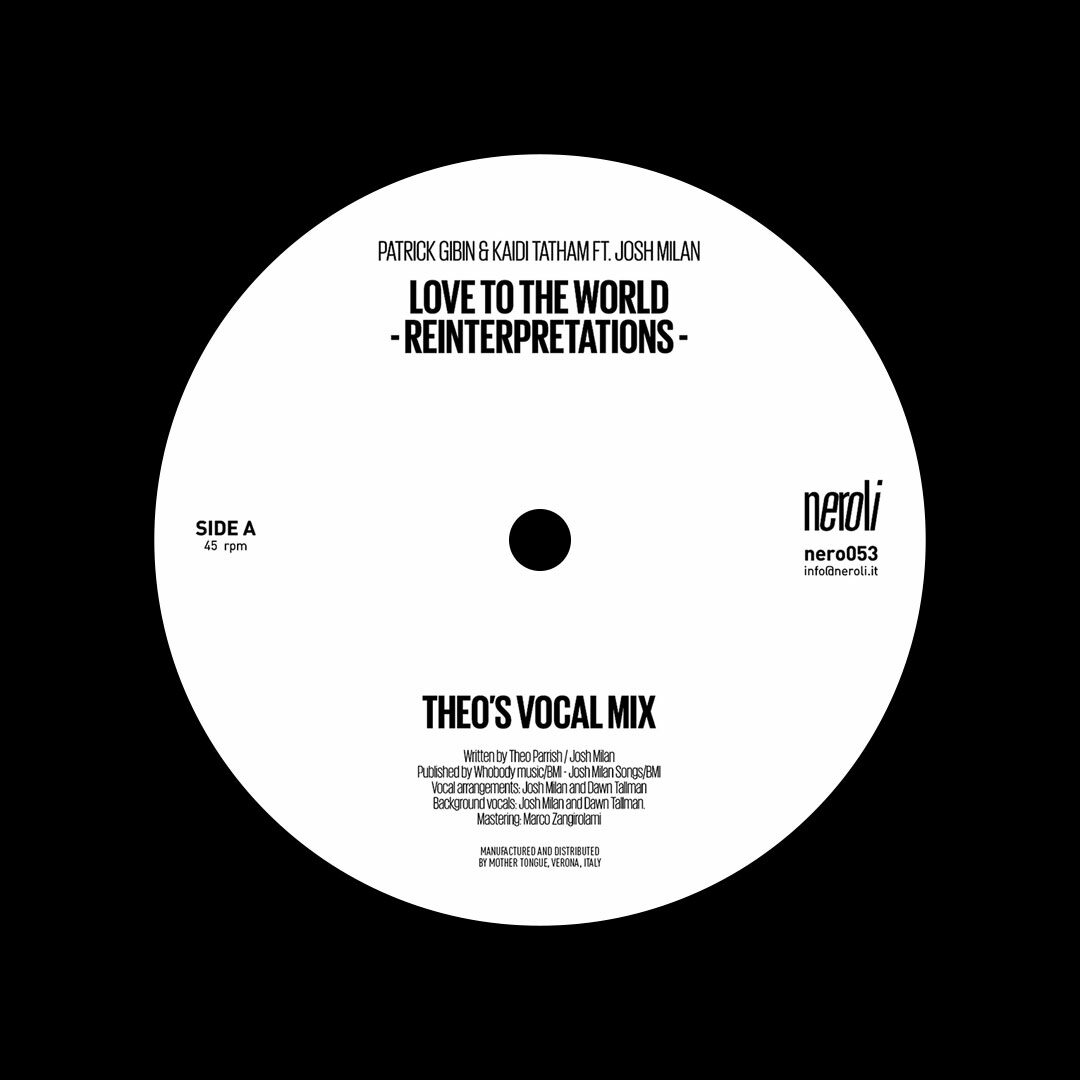 Love To The World (Theo Parrish Reinterpretations)
2020´s "Love To The World" represented a joyful and musical reaction from the gloomy climate of the year, a message of hope and joy. This message resonated also on Theo Parrish who decided to make his own reinterpretation of the song.
The Sound Signature boss used Josh Milan's vocals to create two versions in his own unique musical aesthetic!