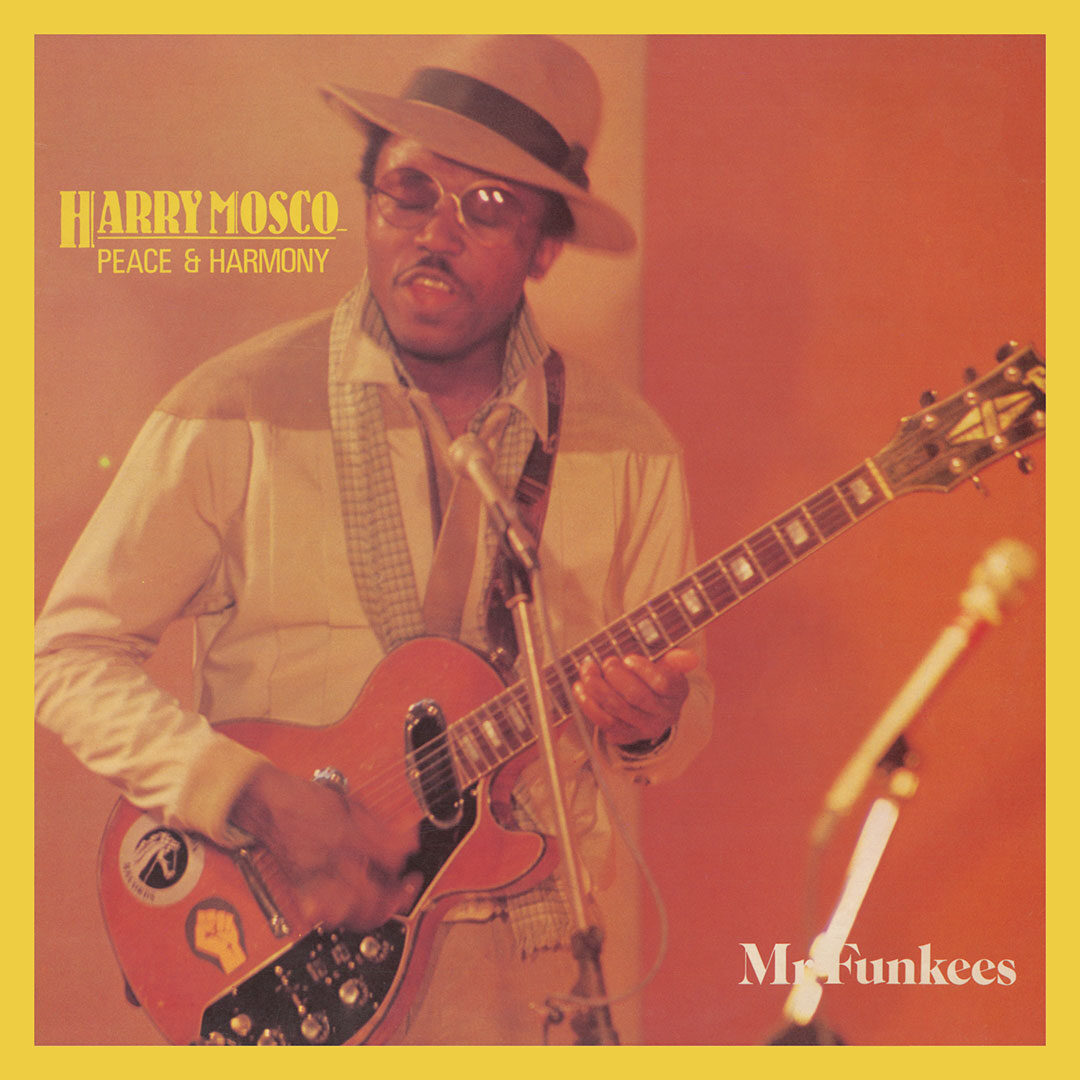 Peace & Harmony
ISLELP004
LP
Reissue
Australia, 2022
Minor cover crease/imperfection
Official LP reissue of 'Peace & Harmony' by Nigerian funk royalty Harry Mosco, Originally released in 1979. Incl the big tracks "Sexy Dancer", "Step On" and "Do It Together"
Isle Of Jura digs deep going back 40 years for the reissue of Harry's 1979 album which is something of an undiscovered gem that touches upon Disco, Funk, Boogie, Soul and Dub. Harry passed away in 2012 and we've worked closely with his son on the reissue.
Harry Mosco is best known as the founder of legendary 1970s Nigerian Afro-Funk band The Funkees. Originating as an Army band after the Nigerian Civil War they lead the wave of upbeat music produced by young artists in Nigeria in response to the darkness of the recently concluded civil conflict. Following a notable hit single 'Akula Owu Onyeara' the band split in 1977 and Harry pursued a solo career.
'Peace & Harmony' was Harry's third LP continuing the rich vein of form found in previous albums 'Country Boy' and 'Funkees' (For You Specially). He was a visionary who wrote, arranged and produced each song on the LP assisted by Mark Lusari on engineering duties (P.I.L, Jah Wobble & Prince I), whose Reggae and Dub influence can be felt on title track 'Peace & Harmony' and 'Peaceful Dub'. The LP contains two certified floorfillers of Studio 54 era Disco Funk in the shape of 'Sexy Dancer' & 'Step On' and two slow jams, the soulful ballad 'She's Gone' and horn lead album closer 'Do It Together'. Mr Funkees was printed on the cover to help record buyers make the connection between Mosco and his former band.