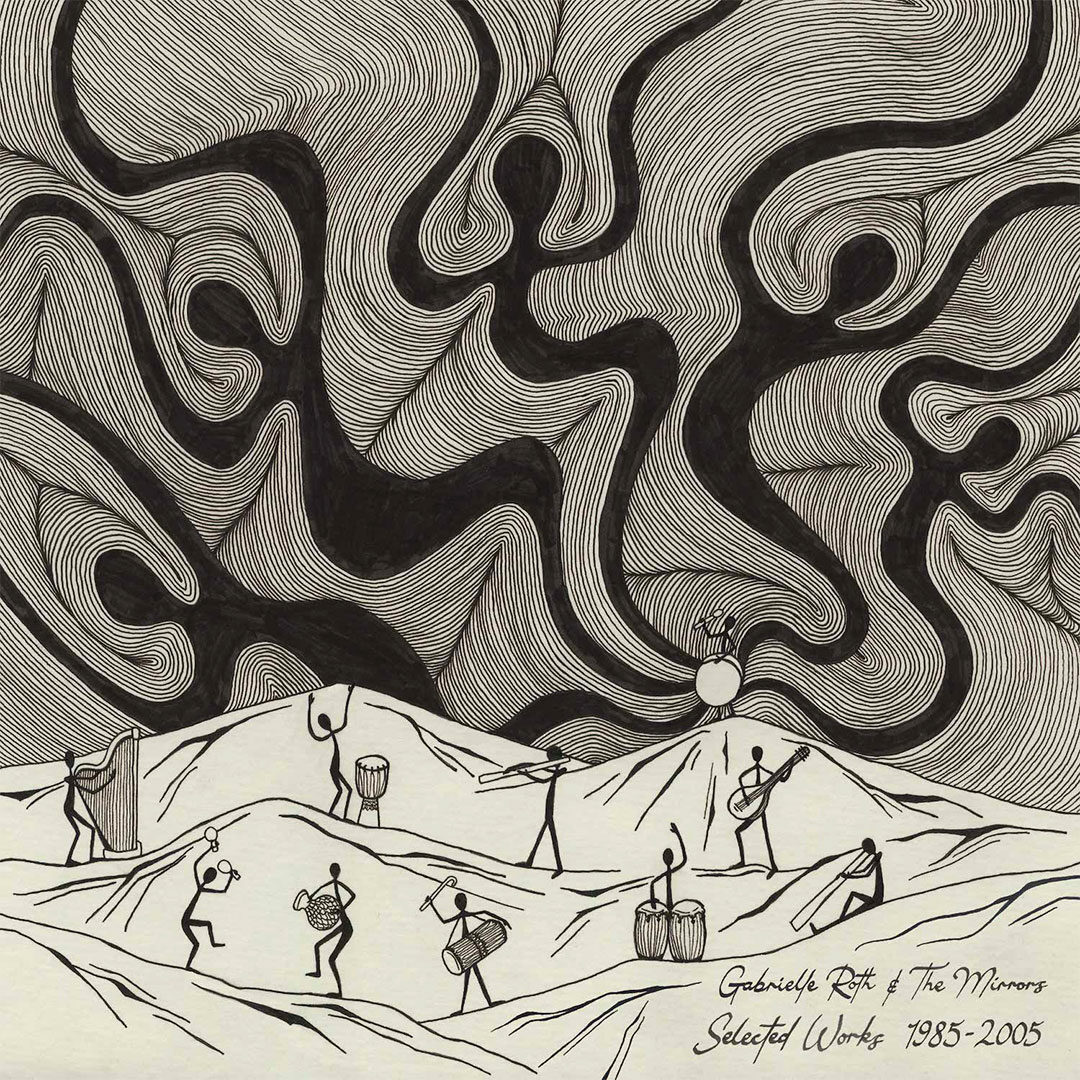 Selected Works, 1985-2005
Despite featuring an extraordinary cast of musicians (Pharoah Sanders, Miles Davis, Sun Ra, Santana and Milton Nascimento), the music of Gabrielle Roth & The Mirrors remains largely unheard beyond their sphere. Conceived as live, improvised soundtracks to Roth's transcendental dance workshops, musical acclaim was never on the agenda. Instead, for a passionate dancer and spiritual polyglot like Gabrielle Roth, movement was a means through which to channel a wide spectrum of teaching, from experimental psychology to psychedelic counter-culture. It was from this heady mix that she devised a movement meditation known as 5Rhtyhms, which came to define her life's work.
As "guide and catalyst", Roth would dance to inspire the percussion-led instrumentals that would in turn fuel her 5Rhythms workshops, stimulating a secular form of ecstatic dance with roots in Native American shamanic traditions, Afro-Brazilian Candomblé and Yoruba drumming. Using anything from a Sioux pony drum to East African kihembe and Japanese Kabuki drums, Gabrielle's lawyer-turned-drummer husband Robert Ansell set the foundational rhythms for The Mirrors' recordings, each of which would then feature a rotating cast of friends and professional musicians.
"The secret of everything we've done is that we never told anybody what to play," Robert shares. "Instead of our albums being a musical vision of one person like me or Gabrielle, they were the musical vision of a whole bunch of people."At times the recordings have a Middle Eastern flair, at others, West African and spiritual jazz modes come to the fore. Hints of kosmische musik, proto-house and electronic ambience are laced like LSD through the organic rhythmic structures. This was kaleidoscopic ambient music to stir the body and free the mind.
TIME010
2xLP
Compilation
UK, 2021