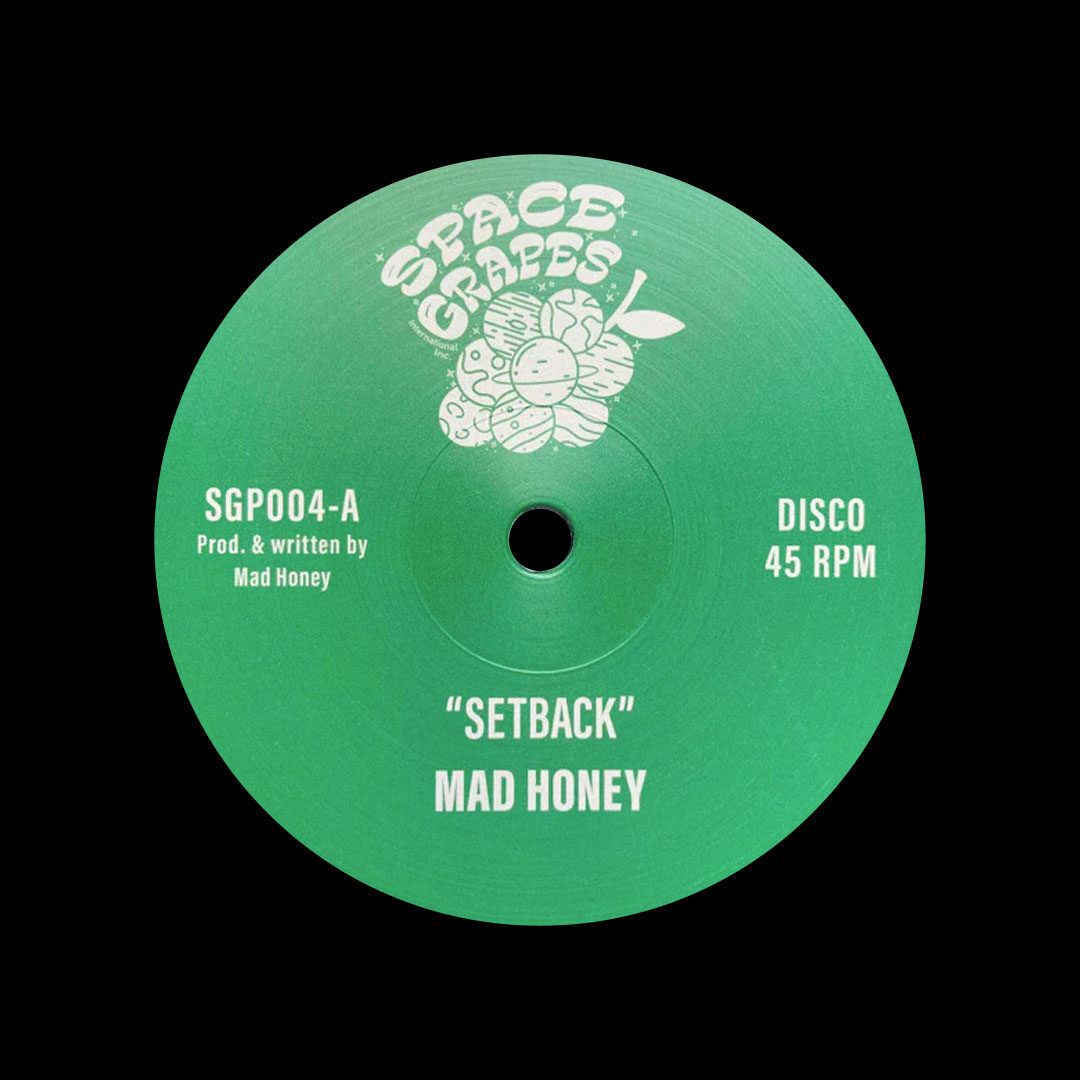 Setback / Time Is On Our Side
STRICTLY ONE PER CUSTOMER! DO NOT TRY TO BYPASS THIS RULE, ORDERS WILL BE CANCELLED.
The 2nd release by Mad Honey, performed and recorded live to tape. Aside from being a studio project for some time, they have just started touring locally and are currently working on their first album for the label. TIP!
Space Grapes is an independent and artist-run label by Bobby van Putten and Danilo Plessow (MCDE), focusing on the best in contemporary live music.