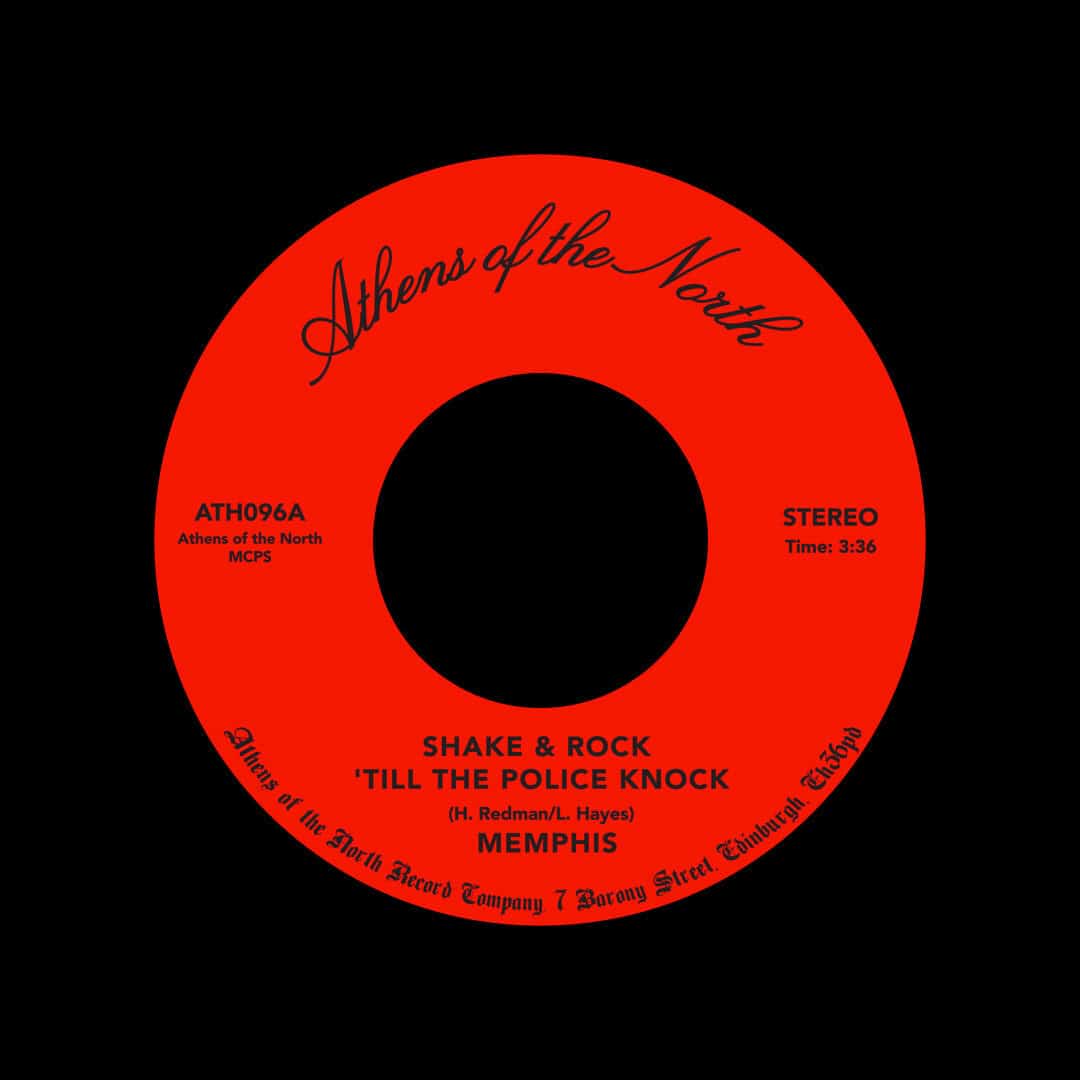 Shake & Rock Til The Police Knock / Inside My Love
Many of you will be aware of the band Homegrown Syndrome (we released the single a few years ago). They were also known locally as Homegrown Funk & the band Memphis that put out one extremely rare two sider. A party Side 'Shake and Rock' flipped with a top of the rung ballad 'Inside My Love', it has everything collectors want, Rarity & Quality so sells for 500+ all day long, below Robert Garcia gives us the history….
"Memphis" were members of the Memphis based group "Home Grown Funk." Home Grown Funk was also known as "Homegrown Syndrome," a controversial name bestowed to them. Before heading to LA they gigged all over Memphis. Some of the members were from an earlier 70s group called "Brothers Unlimited" and had earlier ties during the 60s with the "Memphis Invaders" (a peaceful civil rights activist group).
With aspirations of pushing Homegrown further, a few members including Jerry Jones made the move out west. It was LA 1977 when they were introduced to Ike Tuner through a mutual friend "Ricky G". It was a casual meetup. Then one night Ike had his son Ike Jr. go check them out while performing at the Soul Train hangout spot "Maverick Flats". Ike Jr. praised their performance to Ike and he had them come out to his Inglewood studio. The group walked into the studio with a funky track already playing and that's when Jerry Jones improvised this opportunity and started singing. Ike then turned and said… "Who is that singing?" Jerry said, "Thats me." Then Ike replied " YOU BIG MUTHAF***A! You could be my new Tina." From that point the group cut bunch of tracks with Ike over the years up until they're feature on his 1980 album "The Edge."
In 1981 Perry Kibble (Keyboardist for Taste Of Honey) was at "Concerts In The Park" and heard Home Grown Funk performing. He linked up with the group and got them a deal with Arista. During this time they recorded their hit track " Confrontation." Perry suggested that the group change their name because he didn't want another group with the work "Funk" in it and hence "Homegrown Syndrome." They also use the Arista studio to cut an unreleased acetate with tracks "Got the love" and "Party Vibes" soon to be reissued on ATON.
Around the same time they were introduced to a fella named Roger Green. Green asked the group to come over to his home studio to cut the track "Inside My Love." Upon naming the record Roger Green suggested to go by "Memphis" since they were all from there. This record was eventually pressed in 1982 as small run becoming extremely hard to find.