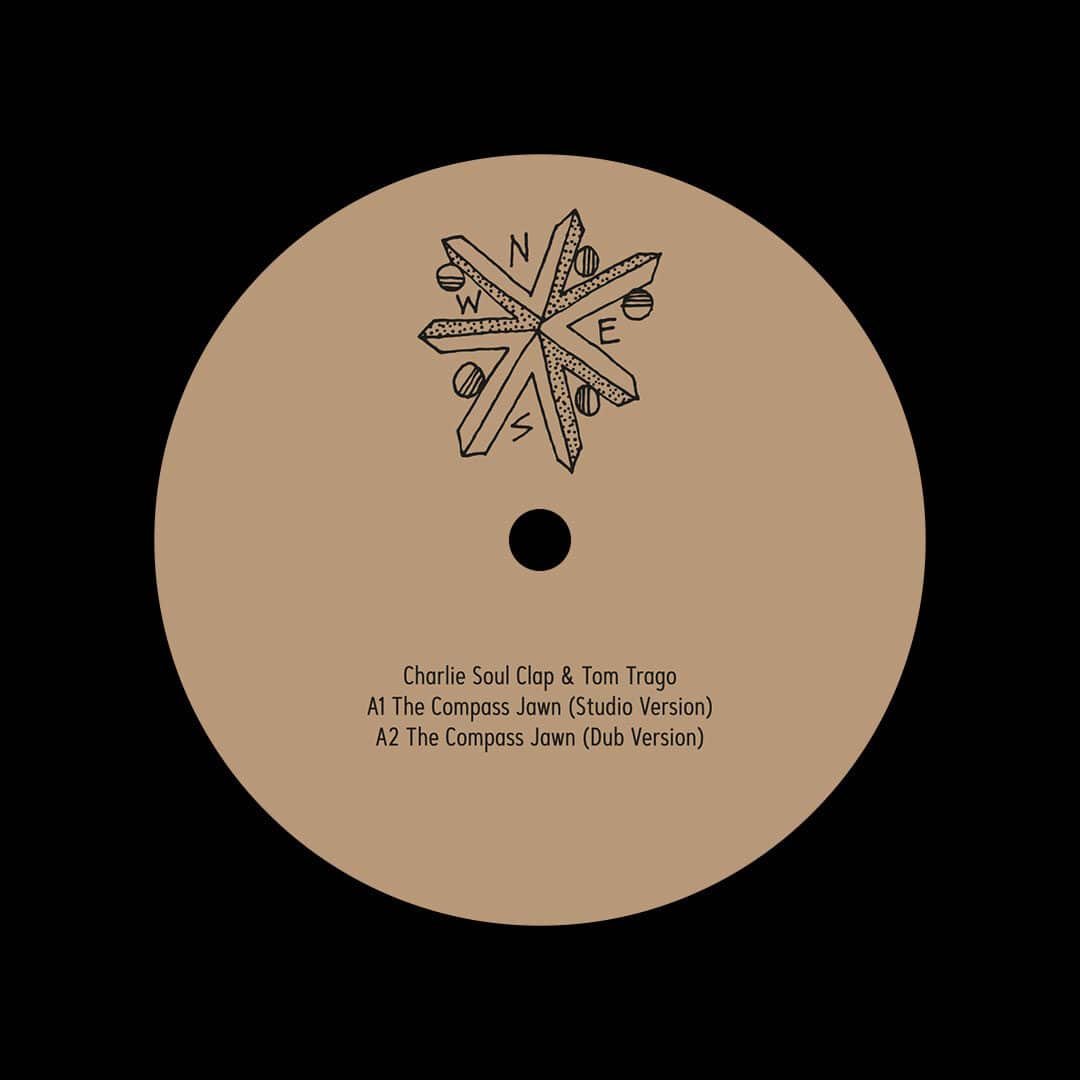 Eight years after their first collaboration, 'The Compass Joint', slipped out as an ultra-limited white label, Charlie Soul Clap and Tom Trago have reunited to bring us a similarly warming, sun-splashed sequel, 'The Compass Jawn'.
'The Compass Jawn' comes backed with two top-notch alternative mixes. First up is an ambient 'Dub' mix from Trago that strips back the beats and instead focuses on the track's many key melodic elements. Pushed forwards by drum machine handclaps, it's a bubbly, sun-bright revision full to bursting with twinkling electronic motifs, jammed-out motifs, hands-aloft riffs and a bleeping take on the fluid and kaleidoscopic lead line.
Rounding off the package is the duo's original demo mix – a raw, tough, and slightly more sub-heavy affair that's notably more percussive and sweat-soaked whilst still sporting the key lead lines and FM synth sounds that make the studio version such a memorable and mood-enhancing affair.