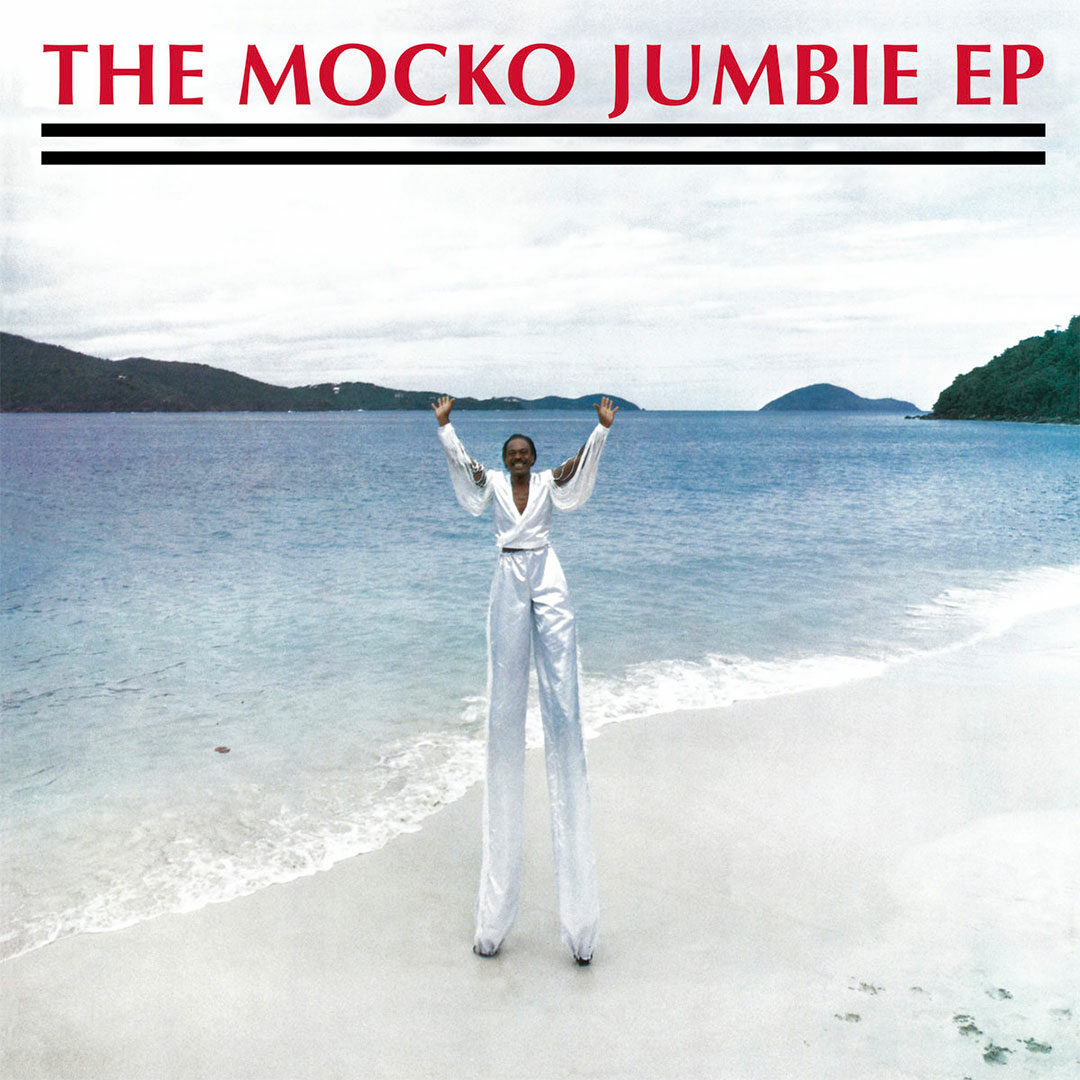 The Mocko Jumbie EP
The Mocko Jumbie EP with tracks from each of the late Hugo Moolenaar's two releases.
During his career, Hugo performed the Mocko Jumbie on many neighboring Caribbean islands, as well as in the US, in New York, Portland, Oregon, and at the 1979 Super Bowl show in Miami, alongside the Grammacks band from Dominica. He also performed in Japan, as well as at the Festival de Música del Caribe in Cartagena, Columbia, where he appeared in a bullfighting arena with a group of the finest Mocko Jumbies and a local Virgin Islands band. But in 1989 a hurricane — ironically named Hugo —destroyed many of the Moolenaar's belongings, including master tapes and photos, leaving them with very little to show for their long careers.
As well as being a proficient musician, Hugo would also become a highly skilled Mocko Jumbie — a performer of the carnival stilt- dancing tradition which has had a presence in the Virgin Islands for several hundred years, and which historians consider to have been brought to the Caribbean by enslaved West Africans.
Hugo passed away in 2012. To his very last day, Hugo lived by his motto: "Peace, Love and Happiness Always".