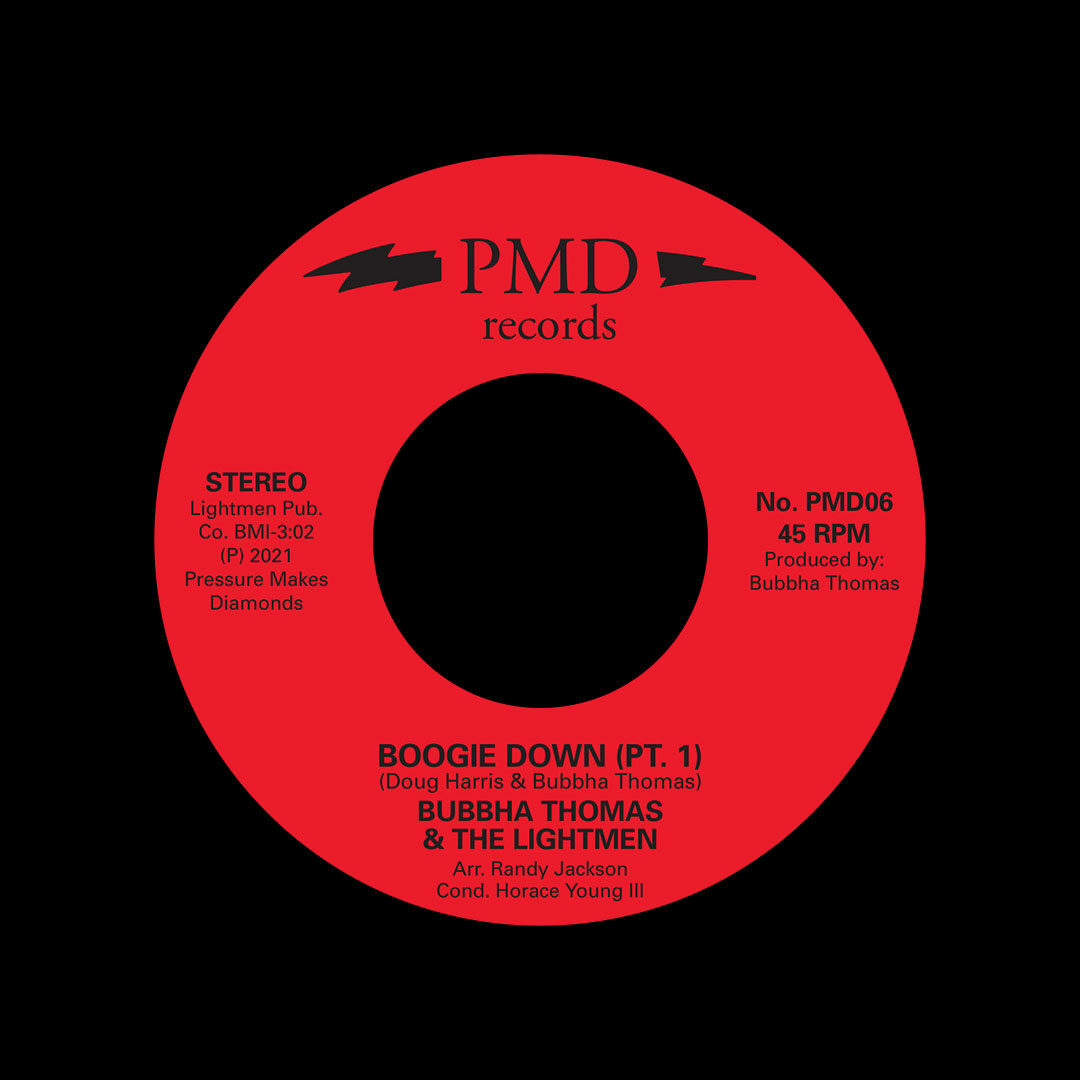 Bubbha Thomas was a legendary jazz drummer, bandleader and educator from Houston, Texas. Thomas played on many Duke-Peacock recordings in the 1960s – highly influential labels that shaped the sound of r'n'b, blues, gospel and soul in post-World War II USA. He led an incredible spiritual jazz ensemble called 'The Lightmen', earned five Grammy nominations and authored a pair of books. Bubbha also founded the 'Summer Jazz Workshop' that still operates today and has inspired many world-class players including the likes of Chris 'Daddy' Dave.
On 'Boogie Down' Bubbha Thomas and The Lightmen lean away from the jazzier moods that they were best known for, towards a mid-tempo boogie/funk workout featuring wide open drum breaks, analog synths, fat claps and vibey backing vocals.
The original 45, released in 1980, now goes for silly money if you can find one, so we thought it would be nice to make it available again. Dedicated to the extensive musical and educational work of Bubbha, who passed away at the end of 2020.
Remastered from original master tapes, officially licensed from Now Again.