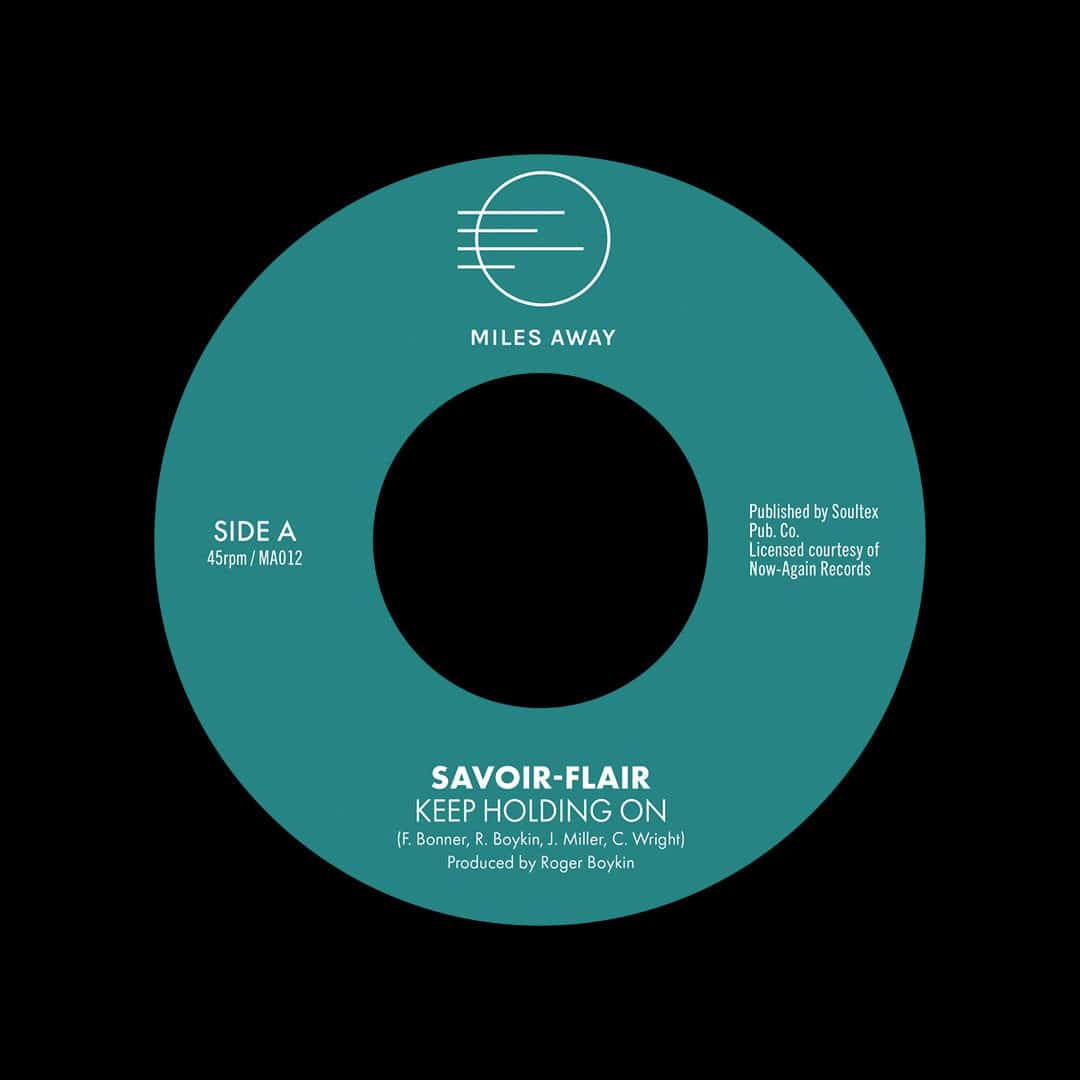 Keep Holding On / You're The Best
Dallas, Texas in 1982, during the hot summer months Roger Boykin, John Miller and Cassandra Wright were working as session musicians at Precision Audio studios. They were put together to create soundtracks, jingles and idents for US TV commercials and, in what spare studio time the three of them had, would experiment with the studio equipment at their disposal – writing and developing what would become the Savoir-Flair sound.
In these secret, after-hours sessions the three would create a staggeringly good private press 80s modern soul album. A flawless collection of tracks with every one of them hitting hard. It would be released on Roger's own label SoulTex Records with the group touring locally. Alas though, this was to be their only album as Savoir-Flair disbanded a year later. The impact this album had however can still be felt today with the 45 and LP becoming highly sought after amongst modern soul collectors around the world.