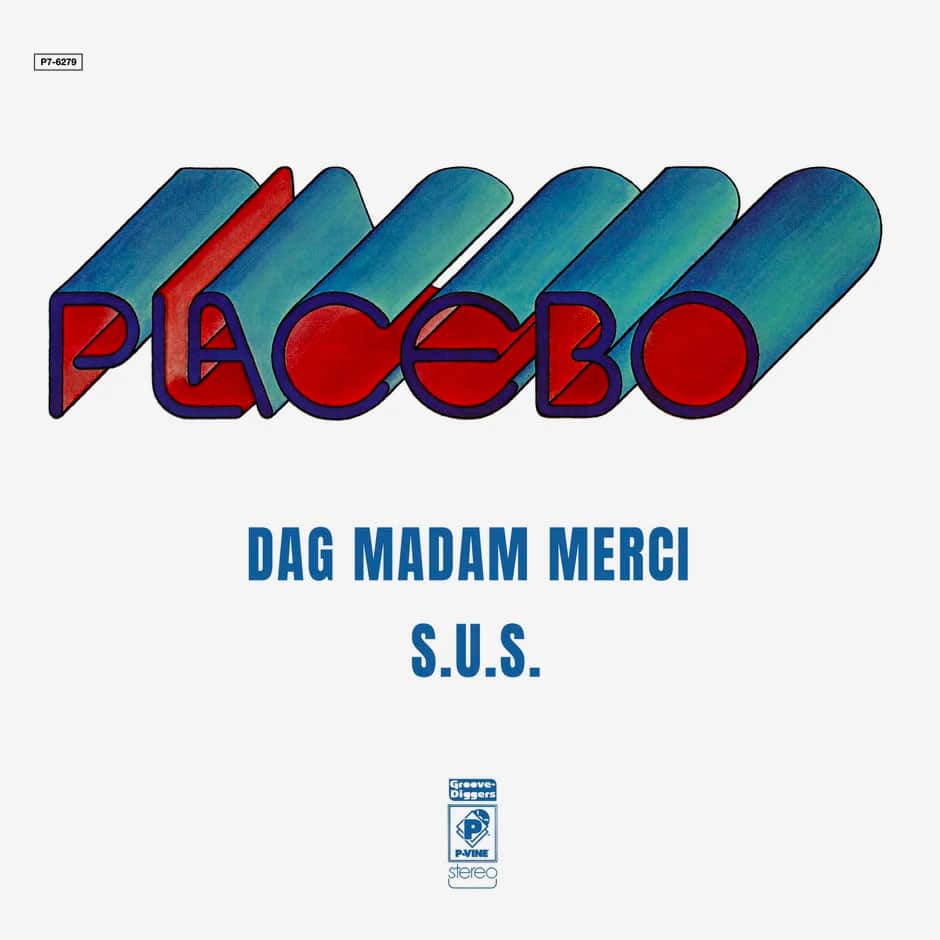 Dag Madam Merci / S.U.S.
P76279
7"
Reissue
Japan, 2021
From the third album, which can be called the final evolution of Placebo, the band's name was used directly in the album title, the double-sider world's first 7-inch cut that leads to the abstract world reached through jazz and crossover.
The third and final album, released in 1974, is a work so confident that it has the band's name in the title, and it is the culmination of the progressive evolution from the first and second albums to an abstract world view. This is the world's first 7-inch album that couples "Doug Madame Merci" with the lazy sound of modal harmonies, funky beats, overlapping horn sections and clever synth leads, and "S.U.S." with a trumpet wah solo and horn riffs over drifting roses.